Deb Speer - Keyboards / Vocals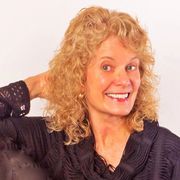 Deb Speer plays keyboards and sings back ground vocals and has been since day one of Hill Street's creation. I admire her love of diversity in music. She brings our best songs to the table and is always looking to add new songs to our set lists.

Deb plays effortlessly with no practice at all, or at least she makes it look that way. She writes meticulous color coded notes in her vast volumes of songs and recalls instantly every note, so long as the song we are playing is displayed properly in front of her.

Deb laughs so easily, volunteers so quickly, and stays calm and cool under pressure. She makes the room light up and I just adore her! So, if you happen to stop in during one of our shows, look for her to the right, and listen, because every instrument you hear, that is not guitar… is Deb Speer!

(PS: She hates my illiterate writing style… and I love to drive her crazy!)